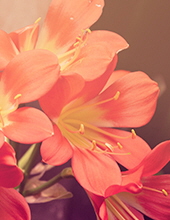 Obituary for Lillian Teal Moore
Lillian Teal Moore, age 96 of Carrollton, GA, passed away on Wednesday, June 12, 2019. She was the eldest child of the late L. E. and Jimmie Lee Windom Teal. A native of Carroll County, Georgia, she grew up in the Mt. Zion community.

Mrs. Moore graduated from Mt. Zion High School and the Carrollton School of Commerce. She was a successful business woman and worked in both the legal field and real estate, serving for many years with the Boykin and Boykin Law Firm. She was of the Baptist faith. A kind and generous matriarch, she was a loving wife, mother, sister and aunt.

Mrs. Lillian Teal Moore is survived by her devoted son, John Moore. She is also survived by three brothers, Dewey Teal and Jerry Teal of Carrollton, GA and James Teal of Marietta, GA and three sisters, Inez Teal McDonald of Dunwoody, GA, Ramona Teal Johnson and Dr. Janice Teal of Carrollton, GA. Additional survivors include three sisters-in-law and one brother-in-law and many nieces and nephews and great-nieces and great-nephews.

Her husband, J. P. Moore, preceded her in death. Three sisters, Berna Teal Burson, Sibyl Teal Estes and Margie Teal Reeves also preceded her death.

A memorial service will be announced at a later time.

Interment will be in Carrollton City Cemetery.

Messages of condolences may be expressed to the family online at www.almonfuneralhome.com.

Almon Funeral Home of Carrollton has charge of arrangements.