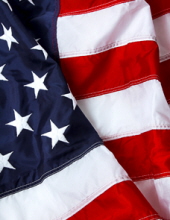 Obituary for Joseph George Reynolds, Sr.
Mr. Joseph George Reynolds, Sr., age 90 of Carrollton, Georgia passed away Sunday, July 22, 2018.

Mr. Reynolds was born in Fairmount, Indiana on January 12, 1928, the son of the late Claude Carlos Reynolds and Beulah May West Reynolds.

Joe Reynolds was the ninth of eighteen children, born and raised on a small farm in Grant County Indiana. After high school and serving in the U.S. Navy he earned a masters degree in vocational agriculture from Purdue University.

His working career includes farmer, welder, high school teacher, county extension agent, 4H director and missions work including house parenting at youth homes in Kentucky, Indiana and the Dominican Republic. Throughout his life he was actively involved in church work. He was a member of Hope Fellowship Church.

Joe Reynolds is survived by his wife of 65 years Annalee Southerland Reynolds and his four children, daughter, Teri Farris of Seattle, Washington; sons and daughters-in-law, Joe and Julie Reynolds, Jr. of Columbia City, Indiana, David and Amanda Reynolds of Carrollton, Jefferson Reynolds also of Carrollton; seven grandchildren; two great grandchildren and one great great grandchild. He's also survived by a brother and sisters, Charles, Judy, Janet and Nancy. Besides his parents he was preceded in death by brothers and sisters, Mary, Richard, Doris, Robert, Claude, Jr., Mildred, Susie, John, Paul, Martha, Nelva, Pearl and James.

A special thanks to caregiver, Janet Sheffield, Lyn Mikelson, Rosemarie Good, and the staff at Pine Knoll Nursing Home, Hospice and all friends and family.

A memorial service will be held at a later date.

Messages of condolences may be expressed to the family online at www.almonfuneralhome.com.

Almon Funeral Home of Carrollton has charge of arrangements.