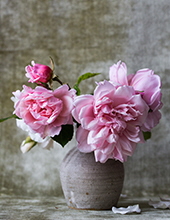 Obituary for Beverly Jackson Britt
Mrs. Beverly Britt, 91, of Carrollton Georgia died at Southwestern Care Hospice with her closest family at her side on Good Friday after a long battle with Alzheimer's disease. Mrs. Britt was born on August 18, 1926, in Kansas City, Missouri, to Eugene Walker and Cecil Gee Jackson. She married her husband of 50 years, William Oneal Britt, just after World War II. Together with their children they lived in Kansas City, Tampa, Houston, Atlanta, and finally Carrollton where they moved to be near their daughter. In Houston, she was an employee of NASA, and in Atlanta a reporter in U.S. District Federal Court. At the time, she was the only female reporter in Federal Court in Atlanta. After retiring and moving to Carrollton, she was an active member in the Carrollton Civic Women's Club, President of her Sunday School Class at the First United Methodist Church where she was a member, a member of the Friends of the New Hope Boys Home, on the board of the Friends of the Library, and scheduled volunteers from her church for the Soup Kitchen. She loved to read, travel, and was an avid bridge player. She was preceded in death by her parents and husband. She is survived by her daughters and their husbands; Belinda McLees (Jim) of Seattle, Washington and Dr. Barbara Waters (Dr. Johnny) of Carrollton; grandchildren Dr. Leslie McLees (Jacob) of Eugene, Oregon, Tracy Pulley (Mike) of St. Louis, Mo., Dr. Alexandria Waters (Tomo) of Chicago, Il., William Waters ( Dr. Sara) of Houston, Texas; and six great grandchildren Emmalyn, Ramona, Isabel, Stella, John, and Lila. As her disease progressed, she was known for her constant and endearing smile. A memorial service will be announced at a later date. Those who knew her well will always remember how much she loved to dance. We trust she is now dancing with the angels

Due to her wishes her body was cremated and no services are planned at this time.

Almon Funeral Home of Carrollton has charge of aarangements.