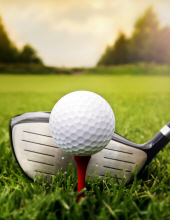 Obituary for Homer Coker
DR. HOMER COKER passed away at Tanner Medical Center in Carrollton on August 18, 2017 at the age of 94.

He was born in Turbeville, S.C. on February 14, 1923 to C.E. and Laura Jane D. Coker.

He was an educator who served as teacher, coach, principal and superintendent in the South Carolina School System from 1948 to 1968. He became a professor at West Georgia College in 1968 until 1980 when he joined Georgia State University and retired in 1988.

He attended Clemson College from 1940-43 when he joined the U.S. Navy; he attended Columbia University and became an officer. He spent two years aboard the USS Menard in the Pacific before returning to Clemson to complete a B.S. He earned a M.ED and PhD at the University of South Carolina.

Dr. Coker is survived by his wife, Dr. Joan G. Coker, two children, Thomas A. (Jere) and Dr. Michael D. Coker (Rose), three grandchildren and three great-grandchildren, a sister, Mrs. Laura Jane A. Thigpen (Dr. Charles A.), three brothers, Dr. Larry W. (Mary Ann), Donald G. (Lois Ann), Dr. C.E., Jr. (Sandra) along with many nieces and nephews and their children and grandchildren.

He was preceded in death by his parents, a brother, G. Ray Coker and a baby daughter, Mary Karen Coker.

Dr. Coker was active in the First Baptist Church at the time of his death where he served as Sunday School Teacher, Deacon, and Steward over many years. He was a Mason, Rotarian and Scout Master. He was involved in many educational organizations. He served his community where he taught in many capacities. He enjoyed sports all his life, especially golf, which he played for more than 70 years.
The family will receive friends on Tuesday from 12 noon to 2 p.m. at the First Baptist Church.

Pallbearers will be Don Baker, Clarence Finleyson, Gary Bullock, Dr. Larry Frazier, Dr. Jim Prather and Frank Jones.

Funeral Service will be Tuesday, August 22, 2017 at 2 p.m. at the First Baptist Church with Dr. Steve Davis officiating.

Graveside service and interment will be in the Southern Methodist Church Cemetery, 1090 Morgan Street, Turbeville, South Carolina 29162 on Thursday, August 24, 2017 at 1 p.m.


Almon Funeral Home of Carrollton has charge of arrangements.
Previous Events
Visitation
First Baptist Church
102 Dixie St.
Carrollton, GA 30117
Funeral Service
First Baptist Church
102 Dixie St.
Carrollton, GA 30117
Graveside Service
Southern Methodist Church Cemetery
1090 Morgan Street
Turbeville, SC 29162