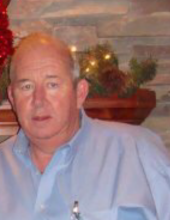 Obituary for Scotty Chastain
It is with great sadness and regret that we announce the death of our longtime friend and colleague, Mr. Scotty Chastain, age 58, of Memphis, Texas formerly of Carrollton, Georgia and Polk County who passed away May 17, 2017 at his residence in Memphis, Texas.

SERVICES – 10:00 AM Wednesday, May 22, 2017 at Memphis United Pentecostal Church with Lawrence Thomas and Brett Prince officiating.

Graveside service and committal for Scotty Chastain will be held on Saturday morning June 10 at 11 a.m. at Northview Cemetery in Cedartown.

CREMATION & ARRANGEMENTS - Robertson Funeral Directors of Memphis.

BIOGRAPHY – William Scotty Chastain was born on July 16, 1958 in Polk County, GA to William Doyal Chastain and Bonnie Smith Chastain. He worked most of his life as a funeral assistant. He was a member of the West Georgia Funeral Association as well as a member of the Masonic Lodge. He moved from Georgia to Memphis one year ago.

PRECEDED IN DEATH BY – his parents; his grandmother Martha Chastain; and 1 brother Freddie Gerald Chastain.

SURVIVORS – William is survived by 1 daughter Jamie Chastain and fiancée Joel Bausell of Memphis; 5 brothers Eddie Chastain and wife Jo of Virginia, Jeff Chastain and wife Denise of Cedartown, GA, Pete Chastain and wife Brenda of Rockmart, GA, Darrell Chastain of Cedartown, GA, and Wayne Chastain of Cedartown, GA; 1 sister Janice Morgan and husband Bobby of Cedartown, GA.

MEMORIALS- The family suggests that memorials be sent to the Memphis United Pentecostal Church; 815 Bradford St Memphis, TX 79245.