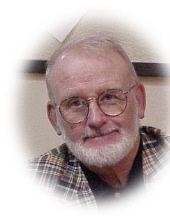 Obituary for Dr. William Sanford Doxey, Jr.
Dr. William Sanford Doxey Jr., Professor Emeritus, passed away peacefully at home on Friday morning, February 24, 2017 following a lengthy illness.
He was born on January 20, 1935, in Miami, Florida, to Captain William S. Doxey Sr., a Pan American commercial pilot, and Elizabeth Latham Doxey, a school teacher, in Coral Gables, Florida.
The Great Depression had financially devastated many families by then, but as an airline pilot, Captain Doxey was among the few who were still prospering. Elizabeth's family, in Montevallo, Alabama, had not fared so well, and they soon moved to Coral Gables to live with Elizabeth and her young family. Consequently, Bill's childhood was a merry one in which he was surrounded by a large, loving family consisting of his parents, his maternal grandparents, two maternal aunts, and an uncle (husband of the oldest aunt).
Raised by this multitude of intelligent, educated people--his grandfather was a medical doctor, his uncle an attorney, one aunt a published poet—he was challenged early on to develop his mind and seek experiential knowledge. By the time he was old enough to start school, he was already a skilled reader and writer. And when he did start, he was placed one grade level ahead to accommodate this acceleration.
His father was killed in WWII when Bill was only nine. His grandfather and uncle would both pass away within three years, and the loss of the family's male members in such quick succession affected him for the rest of his life.
Bill Doxey graduated from Coral Gables High School in 1952 and began attending Florida State University in the Fall of that year. Initially majoring in Geology, he quickly switched to English Literature, one of the great loves of his life. He served briefly in the Army at Fort Jackson before eventually graduating with bachelor's and master's degrees from Florida State. Upon graduation, he moved to Murfreesboro, Tennessee, where he taught at Middle Tennessee State College (now University). After applying for and being accepted into the Ph.D. program at University of North Carolina at Chapel Hill, he relocated there and continued to teach while working towards his doctorate degree. Upon completion of his dissertation, entitled "Characterization in the Novels of Dr. Oliver Wendell Holmes," he was awarded a Ph.D.
In 1968, he accepted a tenured position at West Georgia College (University of West Georgia) in their esteemed English department. This job brought him to Carrollton, Georgia, which he would call home for the remainder of his life.
Dr. Doxey was a prolific writer. He wrote hundreds of articles, poems, and short stories over the course of his career, as well as 15 novels and several plays. Six of his novels and a book of poetry were published.
In the classroom, he specialized in American Literature and Creative Writing. He had a deep love of the teaching process and always took a keen and genuine interest in the success of his students. His dedication to and passion for academia defined him. He regarded as his greatest professional achievement the scholarly magazine, Notes on Contemporary Literature, that he cofounded in 1971 and continued to edit and publish five times a year for 44 years.
Over the course of his career he took on many roles outside of the classroom. He served as a member of the President's Advisory Committee, the Faculty Senator, Chair of the Senate Academic Programs Committee, student yearbook advisor, Director of Graduate Studies in English, and as a member of the Senate Committee on University Matters.
He was a member of the American Association of University Professors, serving one year as local president, a member of the American Civil Liberties Union, and a member of MENSA.
Dr. Doxey also played an active role in the Carrollton community. He taught many courses for the Department of Continuing Education, served as an unofficial "writer in residence" for area residents interested in creative writing, served as a consultant to and judge for the Carroll County Fine Arts Program, wrote a weekly column for the Times-Georgian newspaper for two years, and was a popular speaker at local book clubs. He also served on the Vestry of St. Margaret's Episcopal Church where he was a member, and he often visited local elementary schools to read or tell stories to children.
Some of his favorite activities were playing golf, long-distance running, and fly fishing. He loved nature, animals, lightning storms, and the changing of the seasons. He was a generous, kind, and intuitive person who possessed the unusual ability to perceive almost everything from points of view other than his own. He loved deeply, forgave easily, and laughed often.
Dr. Doxey retired in 2004 from the University of West Georgia after 35 years of dedication to the field of higher education. He believed that the institution of learning, specifically the university environment, was a sacred one and that the open exchange of ideas and opinions were integral to keeping it as such.
Dr. Doxey leaves behind his wife, partner, and best friend of 19 years, Misty Stitcher Doxey of Carrollton, son William Doxey III of Key Largo, FL, daughter Beth Hunt (Jeff) of Carrollton, son Latham Doxey (Jennifer) of Douglasville, son Cody Kemp (Alexes) of Bowdon, and son Benjamin Doxey of Carrollton. He also leaves nine grandchildren: William Doxey IV, Abigail Doxey, Anna Doxey, Mary Lyndall Hunt, Jack Hunt, Lizzie Hunt, Bailey Doxey, Charlie Doxey, and Lilah Kemp.
Although flowers will be accepted, the family prefers that donations be made in his memory to a fund from which a scholarship will be created in his name. It is the Dr. William Doxey Memorial Fund at Bank of North Georgia. Contributions can be made in any branch by referencing account # 1009848670, or may be mailed to Bank of North Georgia, 810 South Park Street, Carrollton, GA 30117, with checks made out to the Dr. William Doxey Memorial Fund and referencing the account number: 1009848670.
A memorial service will be Tuesday, February 28 at 1 p.m. at the chapel of Almon Funeral Home. The family will receive friends Tuesday from noon until the service time.
Messages of condolences may be expressed to the family online at www.almonfuneralhome.com.
Almon Funeral Home of Carrollton has charge of arrangements.
Previous Events
Visitation
Almon Funeral Home
548 Newnan Street
Carrollton, GA 30117
Memorial Service
Almon Chapel
548 Newnan Street
Carrollton, GA 30117